Boldenone Undecylenate is a very powerful anabolic androgenic steroid that has been on the markets since the 1950s. Ciba was the first company that made the drug available on the market. Boldenone Undecylenate is one of the first synthetic steroids that has ever made. Through the history, Boldenone Undecylenate was made available for both veterinarian use and human use. For example Ciba's Parenabol was on the market for human use. But the brand 'Equipoise' – which developed by the Squibb- is still officially classified as a veterinarian grade steroid. To sum up, there are different kin of brand names for Boldenone Undecylenate but they are all the same.
The Effect
Like any steroid, Boldenone Undecylenate is a synthetic drug that acts like testosterone. This meant you will build muscle masses and burn unwanted fat. But there are different effects and qualities about these kinds of steroids. For example, the Undecylenate ester makes the half-life of the drug much longer. This makes the testosterone levels in the blood more consistant. So you have the luxury of taking the drug rarely. Also decreasing estrogen conversion is one of the defining qualities of this drug. This means you probably won't get any estrogenic side effects like gynecomastia.
So we can say that Boldenone Undecylenate helps you build muscle, help protein synthesis, help nitrogen retention, has hardening effect, and doesn't aromatize into estrogen. The drug mostly used when bodybuilders in their cutting cycle because it helps the fat burning process and decreases water retention. This helps you to get more defined muscles. Also Boldenone Undecylenate has fairly high anabolic rate.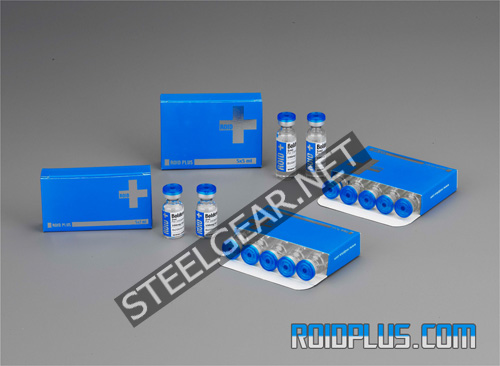 Administration
Boldenone Undecylenate traditionally is a injectable steroid. But for the last few years the drug was made available for oral use. Like we inform you in our previous articles, taking steroids in oral form rather than injectable can be less effective. So we recommend that you use injectable Boldenone Undecylenate to prevent your liver from the toxic elements that oral drugs have.
Boldenone Undecylenate can be used in both bulking and cutting phases. Although bodybuilders generally use Boldenone Undecylenate during their cutting phase, some of them prefer to use the drug during their bulking phase. Of course when you use Boldenone Undecylenate during your bulking, you shouldn't expect to get big quickly. The mass will come along slowly.
For cutting phases athletes generally take Boldenone Undecylenate 500mg per week for 12 weeks. This is a normal dosage to start. Of course this dosage can differ from body to body or according to your goal. Bodybuilders tend to stack Boldenone Undecylenate with Winstrol during their cutting cycle. One of the popular dosage is 35 mg of Winstrol per day with 500 mg of Boldenone Undecylenate per week.
For bulking phases athletes tend to stack Boldenone Undecylenate with Dianabol for building mass quickly. Again, a popular way to combine them is 600 mg per week of Boldenone Undecylenate and stacking it with 30 mg of Dianabol per day.
Side Effects
Although it is a small chance, you can get gynecomastia as an estrogenic side effect of this drug. But it is a small chance. But Boldenone is an androgenic steroid so is noral to get androgenic side effects like hair loss, acne, oily skin. Also increasing in bad cholesterol can be observed.