Today, the common problem of many people men and women are overweight. There are various ways to solve this problem. Although the struggle results in reaching the intended weight, the desired fit image may not be achieved. The reason for this is that the body loosens and releases itself due to the weight lost. In this case, not only to lose weight, but also methods for a fit body should be introduced. Getting fit occurs by burning the fat in the body and building the casing with nutrition. The path of a fit image passes through strong muscles. For this reason, while strengthening the muscles should be paid attention. To get fit, it is enough to add some important details to the weight loss process.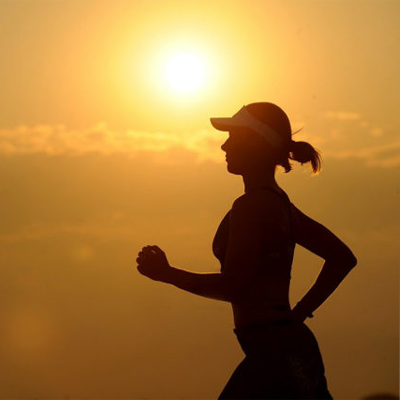 Weight Loss in a Controlled Way
The weight loss process should be extended over time. Even though the weight lost quickly makes the person look thin, it may bring some health problems. One of the biggest mistakes made today is the idea that hunger will make you lose weight. The weight given in this way occurs due to the decrease in body resistance. One should aim not to lose weight by not paying attention to what he eats and how much he eats. During this time, if he does the proper exercises, he will get rid of his weight and get a fit image. It should be remembered that the weight lost rapidly can be recovered at the same speed and care should be taken to slow weight loss in this process.
Care should be given to balanced nutrition
The first thing every person who starts a diet is to prepare a diet list. Healthy and satisfying foods should be included in this list. Meals should be based on less but frequent meals by adding healty snacks meals rather than skipping. Fat-burning and muscular-strengthening protein-rich foods should be consumed rather than unnecessary calories. Foods such as carbohydrates, fats and proteins should be determined in advance. If a person has difficulty in preparing their own diet list, it will be healthier to get help from a dietician. A balanced diet will help to lose weight in a healthy way, while strengthening the muscles will support a fit body.
2 liters of water should be consumed during the day
The benefit of water to the human body is too much to count. A person should consume 2 liters of water, both during weight loss and during the day. Water keeps the moisture level in the body in balance. A sufficiently moist skin appears to be quite healthy and firm. Loss of water in the body during exercise and sport during weight loss and fitness should be compensated by drinking water. Water toxins in the body to increase the speed as well as the cells have the ability to feed. For these reasons, we must pay utmost attention to water consumption at every moment of our lives.
Movement should participate in daily life
The movement here is meant to be a lot of sporting activities, sometimes a light-paced walk, sometimes jogging, sometimes swimming, and sometimes weight training. It is not possible for a person who wants a firm body to achieve this by simply losing weight. The process of losing weight must be supported with appropriate exercises. The desire to get fit is not just an event needed by those with weight problems. Having a fit body is the dream of many people who are weak in weight and cannot look fit. The way to do this is from healthy muscles to healthy muscles. Diet to lose weight may not be enough. As mentioned above, the intensity and weight of the exercises will vary according to the image the person wants to achieve. For example, if the person wants a more tight but muscular density image, the exercises he / she would prefer should be in that direction.
Skin Moisture Balance
Today, many moisturizing creams and oils are offered to the people in this field. A skin with moisture balance preserved will look healthier, younger, brighter and firmer. Collagen content should be taken into consideration if the preference for moisturizing is in favor of creams. Collagen-containing creams will fight sagging while moisturizing the skin. Market prices are expensive, these creams should be thoroughly researched and the right brands should be preferred so that the fees paid are not wasted. In addition to creams, vegetable oils are another alternative. The most effective one in this field is castor oil.

Enriched with castor oil, lavender oil and lemon juice. All you need to do is to massage the skin every night before going to bed. All of these items require patience and dedication. When the required stability is achieved, there will be no failure to achieve the desired fit image.
Afterword

You can have a healthy and young skin by using methods that will not only lose weight but also fit the body. Having a fit body takes place with patience and dedication. In doing so, getting expert support will speed up the process. It should be noted that the path of a fit image passes through strong muscles. For this reason, while strengthening the muscles while losing weight to get fit the skin to achieve a healthy appearance in a short time will contribute significantly. By regularly dealing with different sports, you can experience regular sports as a way of life and experience a fit image.