Clenbuterol is a medicine that is used as bronchodilator for the treatment of asthma. The drug opens up your airways for you to breathe more oxygen and helps you breath easily. But the drug never got an FDA apporovement. Still, Clen (Clenbuterol) is widely used by the bodybuilders.
Clenbuterol is not a synthetic steroid. If fact, it has no attachment to the steroid or hormone family whatsoever. But there is a strong reason for both bodybuilders, steroid users and regular users highly prefer to use Clenbuterol. The drug is an unbelievable thermogenic.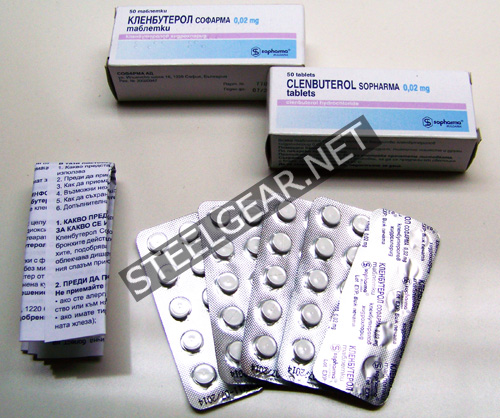 The effect
Like we said above Clenbuterol is an unbelievable thermogenic drug and makes breathing so easy and effective. These are the main reasons behind the drug is so popular among the athletes. Perfects performance enhancing drug that is not a steroid. Thermogenic effects of this drug helps you burn fat in a short term. Clenbuterol raises up your internal body temperature. So this is why bodybuilders prefer to use the drug when they are in their cutting phases. Low calorie diets can make work out sessins harder in the cutting phases. But Clenbuterol make you energetic. Also you will take more oxygen into your lungs so more energy you will have.
To sum up, Clenbuterol is helping you with
•
Increasing breathing performance
•
And get more defined muscles.
Administration
For treatment purposes
Clenbuterol
is generally used 20mg to 40mg a day range. But for tthe performance purposes, these dosages will not be enough. So the athletes and the bodybuilders generally start at the 40mg. As your body adapts to the drug, the dosage can increase according to your gender, body type and purposes.
Side Effects
Clenbuterol is a powerful drug. So you can expect some side effects. The side effects of the drug can differ according to your body type, gender. Here are some side effects of the drug Clenbuterol.
Feeling aggressive or jittery. This is the result of stimulant substances in the drug. Muscle cramps, Potassium deficiency (damages muscle), insomnia, increased Heartbeat, Tremors, Panic attacks, Sweating, Headaches, Nausea and High blood pressure.