It is a well-known fact that the biggest enemy for human health is stress. Stress is a condition that occurs due to a number of hormones secreted in the body depending on what happened. If the level of stress is high, serious health problems are inevitable. Therefore, it can be said that stress seriously reduces people's quality of life. People are trying different ways and methods to deal with stress. One of these methods is sports. So, does exercise affect stress hormones?

It is a known fact that sports affect the physiological structure of the human very positively and if it is done regularly, it provides different physical benefits. But it's hard to say that people know enough about its effect on hormones. In the rest of our article, you will find important details about how exercising affects stress.
Promotes the Secretion of Sports Happiness Hormone
There are different sports people do. Almost everyone prefers a sports branch that suits their taste or needs and continues it professionally or as an amateur. Regardless of the physical activity performed as sports, the contraction of the muscles and the energy expenditure of the body will give you peace and happiness. There are few examples to the contrary to this situation. In other words, people never get into a situation like being unhappy by doing the sport they love. The main reason for this situation is that the brain secures the happiness hormone while doing sports. Thanks to the happiness hormone, also called the endorphin hormone, the muscles relax a little more and sports can be done much more effectively.

If the activity you will do is a team sport, you will notice that your communication skills have improved in addition to those mentioned above. Communication with different people is also a cause of happiness in itself.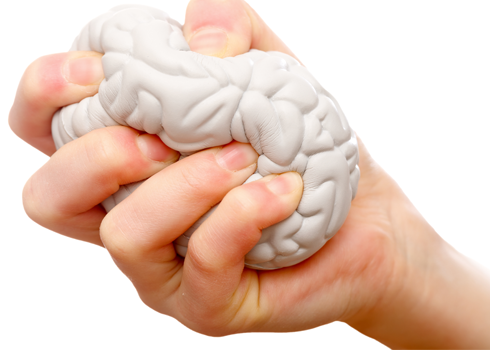 Exercising Prevents Depression
Looking at the moments when people experience stress, it usually happens when they are alone or feel lonely even in a crowd. When this situation continues for a long time, it is extremely likely that stress will turn into depression. However, someone who does sports will be unaware of the effects of stress hormones even if he is alone. This means that the person even gets rid of depression.

Exercising causes the endorphin hormone to be secreted. Thanks to this hormone, you will feel more relaxed and positive. This is an extremely important detail for you to be protected from stress and therefore from depression.
Sleep Order is Provided with Sports

One of the natural consequences of stress that causes or is a complete disturbance of the sleep pattern. Disruption of the sleep pattern causes the situation to become more complex for the person. Serious changes occur in hormone levels due to insomnia and an adverse event that may occur upon this may cause stress to occur. Or, sleep patterns that are disrupted due to stress can cause an increase in stress. A person who is left alone for the night falls into different thoughts, and this may even cause depression after a while.

Regular sports make the body fatigue and allow you to sleep more comfortably at night. In this context, it would not be wrong to say that sports prevent stress hormones by regulating sleep.

Sports Increases Confidence

It would not be wrong to say that the self-confidence of people who do sports is extremely high. People who are successful in sports and reach the goals they want are happy with this situation and turn the confidence of achieving their goals into self-confidence. It is a known fact that people who are confident in themselves cope with stress much more comfortably. Therefore, as people's self-confidence increases, the effects of stress hormones decrease significantly.

Similarly, it can be said that sports improve leadership skills. Especially those who stand out in team sports and who lead their teams correctly gain leadership characteristics. Leadership trait also means self-confidence and is an important detail for eliminating stress.
Does Sport Eliminate Stress Hormones?

The effect of sports on stress has been studied in general terms above. In this context, it can be said that the effects of sports are quite important, although sometimes it cannot completely prevent stress hormones. Regular sports significantly increase the quality of life by protecting people from stress and depression.