Vitamins and minerals are indispensable building blocks for the human body. Food is the absolute need for us to survive. We need vitamins and minerals in order to perform our body functions efficiently. Our body cannot produce these vitamins, except for a few. They play a role in cell renewal, energy production, performing body functions and increasing our body resistance. Although these are only major benefits, in fact, vitamins and minerals are substances that function in any body event that we can think of. If these substances are not naturally met, it is very critical to take them from outside. Protein powders, carbohydrate powders, amino acids and such vitamin-mineral supplements are supplements that we need to buy from outside if we cannot meet our needs naturally.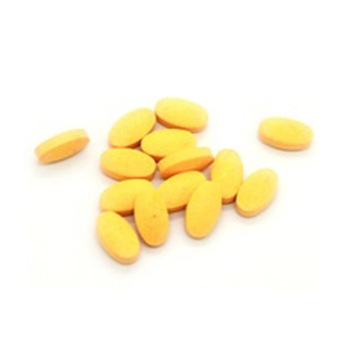 Vitamins:
Vitamins are divided into 2 groups as fat and water-soluble vitamins. These are separated from each other according to their dissolution status. Water-soluble vitamins are expelled after the body has used enough. Since it cannot be stored by the body, we have to take these vitamins continuously. If we do not take these vitamins regularly, we may experience vitamin deficiency and encounter some problems. Fat-soluble vitamins are inorganic substances that can be stored in the body compared to water-soluble vitamins. Since fat-soluble vitamins have the ability to be stored, it can be a little more comfortable in consumption than water-soluble vitamins, but it must be precise in the consumption of water-soluble vitamins.
Vitamins Dissolved in Water:

Vitamin B 1
Vitamin B 2
Vitamin B 3
Vitamin B 5
Vitamin B 6
Vitamin B 7
Vitamin B 9
Vitamin B 12
Vitamin C
Fat Soluble Vitamins:

Vitamin A
-Vitamin D
-Vitamin E
-Vitamin K
Benefits of Vitamins:

-It provides resistance against infections,
-They play a role in growth and development,
- They are effective in bone and dental health,
-They are responsible for the health of our eyesight,
-They are effective on our metabolism,
-They make the blood clot,
-They are effective in neural development,
-They are effective in protein synthesis,
-They increase hormonal synthesis,
-They are effective in hair and nail health.

These benefits are just general benefits of vitamins. We can say that all the benefits of vitamins are not enough to fit on the pages. Vitamins are substances that benefit from protein synthesis to hormone increase. And getting it enough by people who do sports is directly beneficial for muscle development.

Minerals:

Minerals are substances that make up 4-6% of the human body weight. They are very effective in growth, development and nervous system. They support the body in the most efficient performance of body functions such as vitamins. Mineral deficiencies such as vitamins can cause serious problems. Minerals are divided into two as micro and macro minerals.
Macro Minerals:
-Calcium
-Potassium
-Phosphorus
-Sodium
-Magnesium
-Sulfur
-Chlorine
Micro Minerals:
-Iron
-Zinc
-Iodine
-Copper
-Molybdenum
-Selenium
-Cobalt
-Fluoroalkyl
Benefits of Minerals:
-They regulate osmotic pressure,
-They provides stimulation of muscles and nerves,
-They control the heart beat,
-Help blood to clot,
- They are effective in carbohydrate breakdown,
- They provide insulin synthesis,
-They increase protein synthesis,
-They are effective in testosterone hormone.

This is how we can explain the benefits of vitamins and minerals. It is effective not only in our muscle development, but also in all events in our body.
Suggestion: Steroids for Bodybuilding: Exploring the Benefits, Risks, and Ethical Considerations