Best Steroids for Muscle Building – Here's what you need to know
Steroids are man-made synthetic compounds that help build up muscle mass faster. They also help burn excess fat and improve athletic performance. However, there are different types of steroids available in the market. But not all the steroids work in the same way.
So, are you a beginner bodybuilder who is looking to use steroidal compounds for achieving his goals quickly? Do you want to know which steroid is best for building muscle? Then you have come to the right place! In this article, we are going to talk about bodybuilding steroids in an elaborative manner. Thus, consider going through the rest of the article properly to know more.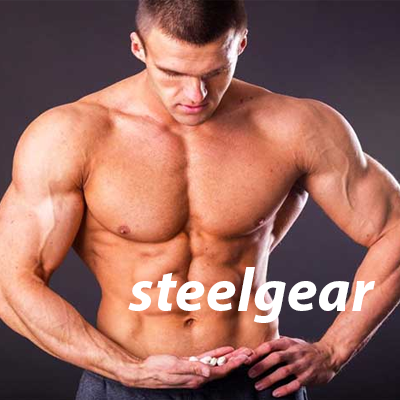 This section covers details of some popular and widely used steroids that you can use for attaining a muscular physique.
# Testosterone – It is one of the well-known synthetic substances bodybuilders and athletes use for building muscle and enhancing performance. It increases protein synthesis to a great degree. It is actually the reason why most users experience increased muscle size and strength within a very short space of time.
It also increases the number of fat burning beta-adrenergic receptors in the body. This reduces the excess body fat quickly. Testosterone also boosts red blood cell production, resulting in improved endurance. You can use this compound as a performance enhancer as well.
However, this compound may produce some side effects. Here are a few of them: Acne, Excess hair growth, liver problem, kidney problems, high blood pressure, etc. These effects can be reduced by following the right dosage and guidelines.
# Dianabol – It is one of the widely used anabolic steroids professional bodybuilders have been using for a long time. Dianabol is effective for gaining muscle mass rapidly. This steroidal compound can help users experience strength gains as well.
Dianabol is available in the oral form and hence, it's ideal for beginners who are uncomfortable with injections. The right dosage can range between 5 mg to 50 mg in tablet form.
However, the common side effects that may occur after using Dianabol are liver problems, acne, increased water retention, etc. You should use high-quality compounds and follow the right dosage to get the best results with minimal side effects.
# Deca Durabolin – It is another steroidal compound you can use for muscle building purposes. Along with providing quality muscle growth, it increases the healing rate and bone density as well.
Conclusion
Hope, you got which steroid is best for building muscle. If you need more information about bodybuilding steroids, you can go through reliable online resources as well.