Primobolan is an oral steroid that is a little weaker effect when compared with other strong synthetic steroids. This anabolic steroid is also known as methenolone and it is on the markets since the 60s. The drug was first developed for treating anemia and muscle wasting diseases. Of course later on athletes and body builders started to use this drug especially when they are on their cutting phase. As we said before Primobolan is an oral steroid. But you can find Primobolan Depot. On the markets which is basically the same drug but in injectable form.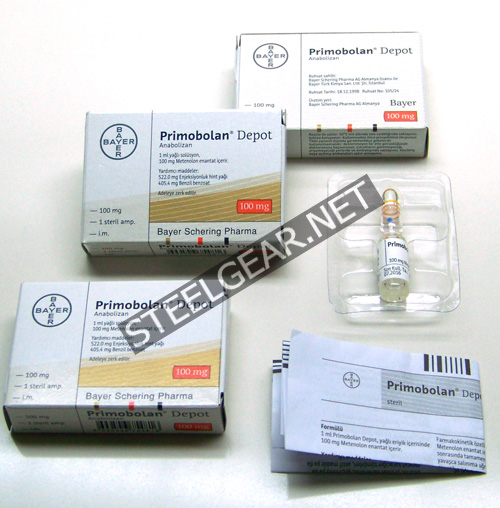 The Effect
Primobolan is an anabolic steroid. Although people say it is a fairly weak one, it is on the markets for almost 60 years for a reason. It is effective if you use it according to your goal. The first effect of the drug seems to be increasing the fat breakdown. This helps you to define your muscles and look good after a bulking cycle. So that's why the drug is commonly used by bodybuilders when they are on a cutting cycle. Primobolan help muscles gaining more nitrogen. So this means your endurance will increase and the time you will need to recover will decrease. One of the important effects of the drug is increasing red blood levels in the body. This will help you increase stamina, more energy and strength at the end.
Administration
Promobolan is not a drug that used by itself only. Athletes and bodybuilders tend to pair promobolan to help their other strong steroids. But if you want to use only Primobolan itself the normal dosage would be 100 mg to 125 mg per day.
Side Effects
Using steroids without knowledge about them is always a dangerous road. Side effects ar expected. Although they are manageable and can easily be avoided. Promobolan doesn't aromatize. So this means you won't be facing ant estrogenic side effects like gynecomastia and excess water retention. Even though promobolane is one of the weaker steroids on the market the side effects of it can be the same as the strong ones. If you use Primobolan you can face androgenic side effects like acne, oily skin and hair loss.