Scientists have argued that the muscles should be rested sufficiently after the exercises are done in their studies. During the rest phase, the muscles will relax and rest. No matter how hard and heavy the training is done, if it does not go through a good rest period, it becomes harder for the body to gain efficiency and strength.

The best way to rest is sleeping. All muscles can relax during sleep. Blood circulation slows down compared to normal. HGH, the growth hormone, is secreted during sleep. Therefore, sleeping also provides growth. For this reason, babies undergo a rapid growth phase.

Sleep is one of the most important factors in body development. 60% of bodybuilding includes nutrition, 30% sleep and 10% training. For this reason, doing sports and training is not enough. Other than these, nutrition and sleep form the basis of bodybuilding.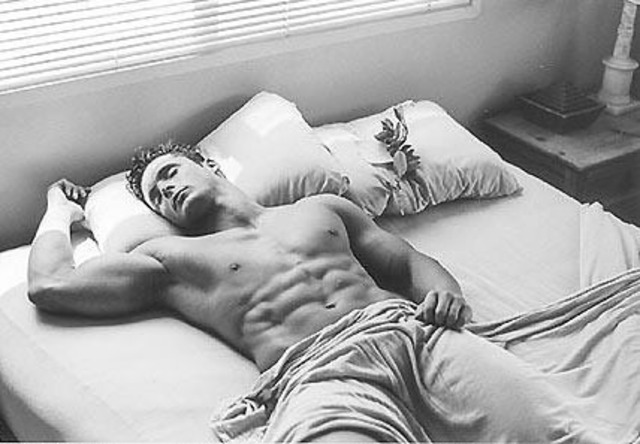 We can list the importance of sleep in bodybuilding with the following items:

⦁ The immune system gets stronger during sleep. The body becomes more resistant to diseases.

Testosterone secretion increases when the body is asleep. Testosterone hormone provides the muscles to be durable and grow.

Regular sleep keeps the body fat in balance. Studies have shown that irregular sleep causes excessive accumulation of fat in the body.

It enables growth because the hormone HGH, which provides growth during sleep, is secreted a lot.

Thanks to regular sleep, the day begins more vigorously and energetically. It also positively affects the spiritual structure.

⦁ The secretion of the hormone melatonin after sleep helps to reduce stress while sleeping and makes the person happy.
How to Sleep Regularly?
1- Program first… You should wake up at the same time every day and get up at the same time. This regulates the body in a healthy way. You should go to bed early and get up early.

2- It is very important to sleep in a dark environment. A dark environment is needed for some hormones to be secreted. It is also important that the room is quiet and not stuffy.

3- Food should be eaten early, not be consumed late. Because eating late at night prevents having a deep sleep. If you are a smoker or you drink alcohol, these should not be consumed late.

4- Taking a shower with warm water before going to bed can relax the body and allow an easier sleep.

5- Water should be consumed abundantly within the day. This allows you to go to sleep both healthily and quickly.
How Long Should The Sleeping Time Be?
Sleep time is a factor that varies according to age groups.

0-3 months: Newborn baby needs to sleep 14 to 17 hours every day.
4-11 months: The recommended time is between 12-15 hours. At least 10 hours of sleep may also apply.
1-2 years: Children in this group are recommended to sleep 11-14 hours.
3-5 years: A sufficient period of 10-13 hours for this group. It should not be less than 8 hours and should not exceed 14 hours.
6-13 years: Children in this age range need to sleep between 9 and 11 hours. Must not sleep less than 7 hours and more than 12 hours
14-17 years: The recommended sleep time for children newly entering puberty is 8 to 10 hours. It should not be more than 11 hours and less than 7 hours.
18-25 years: 7-9 hours of sleep is recommended for this age group. The time of sleep should not be less than 6 hours and more than 11 hours.
24-64 years: 7-9 hours of sleep is the ideal sleep time for this age group, that is, adult individuals.
65 years and older: Recommended sleep time for the elderly is 7-8 hours a day. It is recommended that this period should not be less than 5 hours and should not exceed 9 hours.
Article suggestion : Steroids: 4 Best Ones To Get Big Quick