WHAT IS SUSTANON
Sustanon is basically a blend of four different substance called esterized testosteron compound. The creator of this product (Organon) wanted to make a mix that contains the best testosterones whichs has different sizes in a single compound. So this product gives you the opportunity to focus on your training and not doing a lot of injections in a short notice. Sustanon blend has different substances that has different half-lifes. So these four compound peaks at different times. This makes your body in a peak mode for several hours even if you don't do any injections.
Sustanon is commonly used for hormone replacement therapies. For treating patients that has complaint like Loss of Libido, Erectile Dysfunction, Loss of Muscle Mass, Decreased Energy and Weakening in the Immune System, doctor generally prefer this treatment.
The Sustanon is also commonly used by athletes for rapid muscle gain and injury prevention. The four kind of synthetic testosterone helps you rapidly gain muscle and getting stronger. It is one of the most expensive testosterone products on the market but is very easy to but because the Organon manufactures this product in multiple countries.
The Formula
As we said above, Sustanon has four different ester sized testosterone s. These four testosterone s are;
-Testosterone Propionate (small ester)
-Testosterone Phenylpropionate (small ester)
-Testosterone Isocaproate (medium lenght ester)
-Testosterone Decanoate (the largest and the longest ester)
Although there synthetic testosterones basically has the same effect, the ester sizes of these substances causes them to have different half-lifes. The situation helps you have more time between injections because of short and long-lasting half-lifes these four esters, you simply don't need one.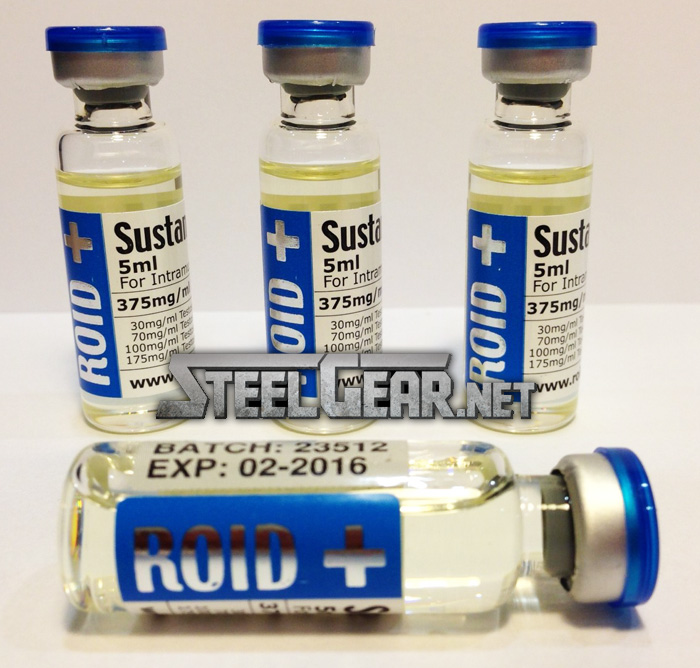 The Administration
Although there are some arguments about the issue of 'dosage' it is common to take 250 mg of Sustanon every 3 or 4 weeks when treating low testosterone levels. But for performance enhancing and muscle gain purposes, it is accepted that you need to take between 250 mg and 1000mg of Sustanon every week.
For stacking, the Sustanon goes well with almost every anabolic steroid. But people do tend to use Sustanon with dry compounds like primobolan, masteron, anavar, or winstrol. Also, Dianabol, Deca Durabolin, Nolvadex, Arimidex and Tamoxifen can be used for stacking.
The Side Effects
Sustanon is relatively well-tolerated product. But there can be side effects when overdosing Sustanon or not stacking it with the right substances. Again, it is believed that this side effects can easily manageable. These side effects can be complications like fluid retention, hypertension, nausea, acne, gynecomastia, prostatic disorder, and priapism (prolonged and painful erections). Abuse of this steroid can lead to polycythemia, myalgia, pruritus, depression, nervousness, mood disturbances, libido increase, and reduced libido in rare cases. As we said, Sustanon has no different side effect from any other anabolic steroids. Abusing steroids can cause many complications. Do get help from a doctor before using Sustanon.