Exercising can be expressed as sports movements in a gym. In the simplest way, this type of exercise does not always result as desired. If you want to get the result you want, you should definitely do the exercise correctly. Now you may have asked what is wrong exercise. When you review the rest of our article, you will clearly understand the situation in question.

Regular exercises have the power to create a change in the body. Depending on the movements performed, these changes are much more intense in certain parts of the body. But if you are doing your exercises badly, this change will not happen at all or very limited. Therefore, the result may be a disappointment for you.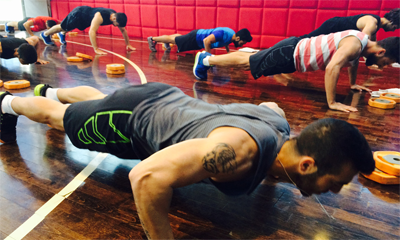 There are a number of signs that indicate that you are working out incorrectly. If you follow them correctly, you can understand your mistakes. So you can correct your mistakes and start exercising much more effectively. Here are 5 signs that shows you are doing a bad workout:
1. Wrong Nutrition Plan
A nutrition plan is a must in sports. If it is missing, the desired change in the body does not occur. Therefore, when exercising, it is extremely important to make sure you are eating right. As is known, protein-based nutrition is required during exercise. Unhealthy fat and sugar consumption should be either left off or remain at very low levels. Here are some mistakes made at this point.

The main energy source of the human body is carbohydrates. Carbohydrates are quickly burned and provide the necessary energy. But there are beliefs that carbohydrates must be completely abandoned during fitness or bodybuilding. This is absolutely wrong. Carbohydrate consumption should be reduced, but it should not be stopped completely. Otherwise, the body cannot produce the necessary energy and this will cause fatigue. So your performance decreases.
2. Lack of Concentration
One of the primary conditions you want to be successful in is to concentrate. If you are not concentrated enough, you cannot get the desired result. At this point, fooling yourself will only harm you. For example; You went to the gym and spent most of your time here by looking at the phone. How can such a workout benefit you!

When exercising, you need to focus on the fat you burn and the muscles you train. Thus, you will be motivated more effectively. Increasing your motivation will bring you to work more effectively and achieve the desired result. Therefore, concentration is much more effective than you think. Do not fool yourself at this point, it will be harmful.
3. Misuse of Dietary Supplements
Even if you pay attention to your nutrition plan, the food you normally consume may be incomplete. Therefore, nutritional supplements may be needed. If you take these supplements correctly, the result will be much better. Therefore, you should learn which supplements, when and how much you should use. Nutritional supplements are not supplements you can use without a plan.

Supplements provided in the past were very limited. Today, the situation has changed and all the supplements you need are offered to you. You can take herbal supplements, beta alanine, creatine and much more at any time. For example; taking regular and correct creatine increases the speed of repair in your muscles. This is very effective for increasing your muscle volume. Apart from this, caffeine can be given as another example. Researches reveal the effect of taking caffeine on muscles. The supplements you will receive in this way will bring you to your destination more comfortably.
4. Sore Muscles
Exercising creates a certain pressure on the muscles. This pressure may cause pain and burning in the muscles after a while. At this point, it is extremely important not to stop exercising. Because your muscles will return to normal in a short time.

In order to have less pain and fatigue in the muscles, correct exercises must be done. If you are constantly trying different exercises and doing different movements, your muscles will be more painful. For this, it is extremely important that you make your planning correctly and work accordingly. You can get help from a specialist.
5. Not Sleeping Well
Obtaining the desired results from the exercises is related to a number of processes within the body. One of these processes is the timely repair of the muscles. For this, sufficient protein synthesis should be done. Do you think that sleeping has anything to do with protein synthesis? The answer to the question is YES!

To get enough rest for the body, you need to sleep 6-8 a day. If you sleep under these for a while, there will not be enough protein synthesis. A good sleep is of great importance in bodybuilding. It is also very important that your sleep is regular. Except for protein synthesis, you will not be able to work-out as you want if you cannot get enough rest. So you will have problems in more than one way. Therefore, take care of your sleep.