Running is one of the easiest exercises that can be done for a healthy life and is extremely enjoyable. If you are planning to run regularly for the first time, you have different questions in mind. However, it can be said that two of them are more prominent than the others. While the first of these questions is how much can I run, the other is how fast can I run.
Running speed varies depending on people's physical characteristics. However, speed can be increased and improved with the necessary training. So even if you are not satisfied with your running speed right now, keep in mind that you can improve this in the future. Moreover, you can do this easily thanks to simple methods that increase your running speed.
First, let's examine the average running speeds in the world. Men are faster than women. While men run a mile of distance in an average of 9 minutes, women run the same distance in 10 minutes and 20 seconds. The mentioned figures belong to amateur runners and the situation is slightly different for professionals. For example; The world record in this area is only 3 minutes and 43 seconds.
1. Increase Your Running Distance
One of the most important rules of increasing running speed is to get stronger and increase your fitness. To achieve this, you have to run more. You should increase the distance gradually in your regular runs. This way your body will become strong enough to run more distance over time. Here the mentioned situation means that you are stronger. After this point, you can increase your running speed according to your physical characteristics.
2.What Does Your Body Say?
Your body will tell you what to do to increase your running speed. For speed, you must do some training and push your body a little. At this point, check how your body reacts and decide whether the training is correct.
The first step to increase running speed should be to strengthen the body by running more. At this point, your body will tell you the limit of how hard you can push yourself. Experts say that the running distance should be increased by 10%. However, you can do much more than that. If there is no problem with your body after such an attempt, continue your training in the same way. However, if injuries or pains have occurred, your body is telling you that what you did was wrong. In such cases, you should push yourself a little less.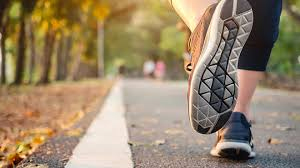 3.Do Speed Workouts
To increase running speed, you have to push your body's limits. Increasing the running distance in a balanced way will make it possible for you to run longer distances. After this situation, you need to diversify your work a little more. For example, you can start speed training for short distances. So you will see how fast you can be.
It is extremely important to do more speed studies in order to reach your desired goal. For this, you need to change your long distance runs in this way. Test how much you can increase your speed in the last parts of this type of run. Challenge yourself in a balanced and controlled manner. Thus, you will expand your limits.
Things to Pay Attention
Increasing speed is extremely easy at first. So you won't have any trouble getting your initial speed up to a significant level in a short period of time. However, after a point, your progress will be a little slower. Take measurements at such moments so that your motivation does not fall.
For example, measure how long you ran a distance of 1 km and write it down. In other trials, you will see that its speed increases slower. Thus, your motivation will not decrease and you will continue to work in the same way.
When you don't do this, you may feel that the workouts are no longer working and you may stop working. This means that the efforts given are wasted. So continue to develop without giving up and over-exerting yourself.
4. Try Intermittent Trainings
One of the methods that can be preferred to increase speed is intermittent training. Interval training, as the name suggests, is the succession of normal running and speed training. To do this, first run for 7-10 minutes and warm up. Then increase your pace for 2-5 minutes and push yourself a little. At the end of this period, reduce your tempo again and rest in these moments. You can repeat the mentioned process 3-5 times.